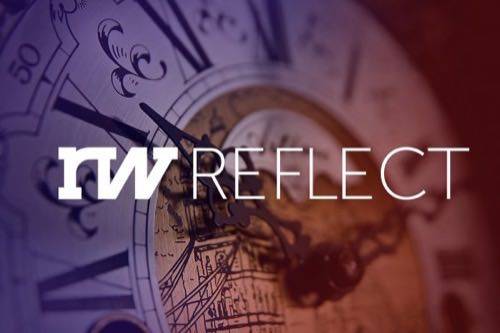 ReadWriteReflect offers a look back at major technology trends, products and companies of the past year.
It sounds like the start of a really bad joke: "What do Instagram, Google, Facebook and Twitter all have in common?" Turns out, it's way more than you might think. 
This year, the top social networks have implemented changes that mirror one another. Between releasing updates to messaging in an effort to own our texts, to putting images front and center, users now have more options than ever. With the downside that most of these services are starting to resemble each other quite a bit.
Social networks, much like the people that use them, all hail from unique origins. They grew up into tools with specific purposes—photo sharing, keeping up with friends, cracking wise in 140 characters or less. But as they migrate toward a standard set of features (the better with which to compete with each other for your attention), they risk losing what made them stand out in the first place.
Imitation might be the sincerest form of flattery, but social homogenization will almost certainly eventually drive away many users who want something entirely new. Don't expect that to slow down the giant copycats.
An Emphasis On Images
2013 was the year of the Visual Web. And now it's everywhere.
Pinterest was valued at almost $4 billion, dwarfing Instagram's $1 billion acquisition one year ago, and Tumblr also made it into the elusive billion-dollar Visual Web club when the Internet dinosaur Yahoo picked up the young, hip microblogging site in May. 
In an effort to get on board with the visual trend, Twitter released updates that put an increased emphasis on saving and sharing photographs. One update previewed Twitter-hosted images directly in the home timeline, breaking up what had been a previously been a text-based stream of updates. (Back in those days, users would have to click a tweet to see attached images.) Twitter also unveiled photo messaging via direct messages.
Google also experimented with photo services that included "auto-awesome" features which automatically enhance images and videos and can produce GIF-like animations. And of course Instagram, the most popular photo sharing and editing service, introduced video that opened up additional opportunity for advertisers, which its parent company Facebook began testing autoplay ads in both Instagram and Facebook timelines.
Facebook has yet to make ads that users actually want to engage with, but with the success—and our acclimation to—Instagram ads, advertising on the original social network might not feel as intrusive. Social networks are still experimenting with the best ways to show advertising, and if Pinterest's and Instagram's attempts are any indication, visual and engaging sponsored content can actually be successful.
It's likely we'll see additional experimentation with photo and video going into 2014. The massive success of photo-focused social sites fueled user desire to share photos and other images in new ways. Traditionally text-based services are taking notice. 
Owning Your Messages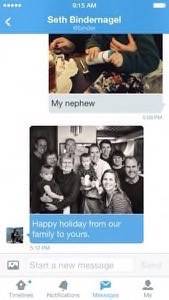 The rise of Snapchat gave way to more social networks vying for a key part of your phone—private messages. 
In the tail-end of this year, social networks pushed to own our messages. Updates to Facebook Messenger and Google+ Hangouts put messaging front and center. And it seemed like every few weeks a new Twitter update pushed the direct messaging feature into higher focus, from picture messaging to a complete interface overhaul.
Perhaps the most surprising development in messaging was Instagram Direct. The photo-sharing application now lets users send private messages containing images and texts to any of their followers. On a service used primarily for publicly sharing photos with friends, the addition of private messaging was curious.
See Also: How Social Giants Are Trying To Take Over Your Text Messages
In large part, growing unease about privacy concerns drove the desire for private communications, and although social networks still provide data to government agencies if they request it, messaging provides some semblance of privacy. Especially on applications like Snapchat that make a selling point of ephemerality (whether justified or not).
In 2014 we'll start to see an even bigger push by major social networks to address—in one way or another—the desire for our personal communications to remain private. Though no social network has adopted Snapchat's ephemerality—Facebook tried and failed—expect new twists on this theme in the coming year.
Twitter And Facebook Duke It Out
Facebook's grip on the hearts and minds of its users is slipping. It's admittedly losing popularity among young people, and continuous updates to its privacy policies have some users considering deleting their accounts. Facebook isn't yet seeing declines in its user base, but Twitter, many users' alternative to Facebook, is a growing threat.
To help combat a user-grab by the 140 character-based platform, Facebook has copied Twitter features with abandon—even ones that were originally created by Twitter users themselves and only belatedly adopted by the company. Hashtags are now used to tag and follow conversation on Facebook, and any public post can be embedded to outside websites, similar to Twitter cards.
But perhaps the biggest battle between these two networks is the race to be the "second screen"—the service users turn to while watching TV in the background. Facebook now collects and sends conversation data to networks to illustrate how their shows are performing online, and trending topics help users discover and follow popular topics. 
Of course Twitter is still leading the way—it's See It feature essentially turns your mobile device into a remote control. It's likely we'll see Facebook experiment with similar television and network partnerships next year. 
Though in an effort to become more like the younger, news-breaking Twitter, Facebook is losing some of the foundation it was built on. As it attempts to become a replacement for the newspaper with a slew of news feed updates, Facebook is putting less of a focus on interpersonal relationships and cat GIFs, which is a big reason many people have an account in the first place.
Lead photo via Flickr user Burtoo, CC 2.0; Twitter image via Twitter