Thais Monteiro
May 19, 2022 – 7:00 am
In addition to helping their clients create activation and advertising in the metaverse, advertising agencies are making their efforts to be present in the new market hype. Agencies, consultants, holding companies and groups such as Accenture, Havas, WPP, Media.Monks, R / GA and Wunderman Thompson have opened or are preparing to open offices in the virtual universe of platforms such as is Roblox, AltspaceVR, from Microsoft, Sandbox. and many others.
Media.Monks was a pioneer, going on to discover the metaverse in 2020. At the outset of the Covid-19 pandemic, creative solutions director Lewis Smithingham began holding meetings on the video games Grand Theft Auto and Animal Crossing . In March, executive producer Brook Downton created a replica of the New York office in Minecraft. Media.Monks 'intention is to continue to build spaces on different platforms where there is an audience and to do research to understand what works in which domain to understand how to help customers in the endeavor.
For the company, it is not enough to replicate structures, but to understand how being in the metaverse adds value to any organization. "It is understandable that companies rush into the literal appropriation of land to try to replicate 1: 1 their structures and relationship spaces in the real world. Any company contemplating a movement in the metaverse should first ask itself if it can add value and meaning in a way that is authentic to its brand, its employees and, most importantly, its audience.
in relation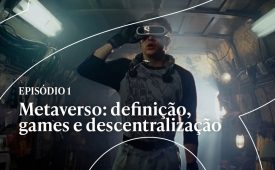 Metaverse: definition and games
In February, Havas Group announced its intention to set up an office in the decentralized Sandbox metaverse to deliver exclusive, gameified and animated content, in addition to conferences, events, concerts, among other activities. The space has earned the nickname Havas Village and aims to connect people with higher quality.
According to Alexandra Brown, CMO of BETC Havas, an agency that is part of the group, all of these experiences and intentions are on two common aspects: a sense of presence and a sense of community. "It's not that the office is going to die. It's just something else, as its name suggests. It contributes to this new way of working for new possibilities because it's a sense of presence," he said. "We will end this loss of presence and distance limitation," he adds.
Accenture began unveiling the metaverse in November 2020 by creating a virtual campus and replication offices in India, Spain and California on Microsoft's AltspaceVR. Here, they host new collaborators, meetings, classes on new techniques, networking meetings and collaborations. About 150,000 associate employees this year have already begun interacting with the metaverse on their first day at the company.
This movement is also part of a naturalization or greater acceptance that the future of work is remote and includes new tools for interaction, integration, and co-creation that, in this case, can be realized in spaces other than and physical conference rooms.
in relation
How brands can approach the metaverse
"In the pandemic we were forced to accelerate digitization because we had no choice. What we understood was that people learned to work outside of work. I've been doing this since 2016. It's always been easy for me. to work in the cloud. Remote work is here to stay and employers believe in it. Businesses are up and running, they have continued to maintain profit, "says Alexandra.
Help advertisers
Experimenting on platforms that are now considered metaverses is a way for companies to specialize in areas that have become popular in the eyes of consumers and, consequently, of brands that are customers of such agencies.
"It's not enough to talk about it, you have to be willing to spend time in these spaces, experience it first hand and learn what works," says Tim Dillon, senior VP of virtual and real worlds at Media.Monks. Therefore, the company already has developers, creative technology experts, IT and infrastructure architects and interdisciplinary experts to serve partners in demand on the metaverse.
Similarly, R / GA and Wunderman Thompson have opened up spaces in the metaverse to help clients understand the concept. AR / GA has opened an office on Roblox in 2020 to put advertisers in context on what Web 3.0 is and encourage its exploration, but the company aims to create an office in Descentraland. Wunderman Thompson has opened a B2B space on the Odyssey platform this year with sales, gaming, conference and kiosk spaces to educate customers on the user experience and features of the metaverse.
Another way, found by the Havas Group, is to create a vertical specialized in the subject, which serves as a reference for potential customers interested in knowing more about the metaverse. Metaverse from Havas, a creative and media consulting and service company, is part of this strategy. The goal is to serve the brands that are looking to fit into the metaverse. "We see in the metaverse this possibility of reinventing ourselves in the brand, the history of the brand, the revenue potential," Alexandra describes.
in relation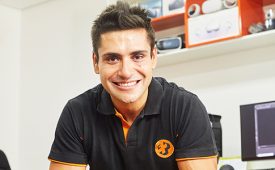 M&M Webinar Addresses Metaverse in Marketing and Advertising