At its Xbox event on Sunday (12th), Blizzard revealed that the Necromancer will be available to players when Diablo 4 launches in 2023. The publisher then posted a series of information on its official blog detailing its capabilities on the battlefield.
This class will use two types of resources: Essences and Corpses – so the more enemy corpses lying on the ground the better. Necromancers can use the dead in these battles to create minions and even enhance other abilities. In addition, he can use weapons such as swords, daggers, wands and shields.
Essence, on the other hand, is the primary resource, which automatically and gradually restores itself – or uses abilities. But that's the basis of the necromancer. On the blog, Blizzard explained that he will have four playstyles in Diablo IV: Bone, Dark, Blood, and Army. Check out the summaries and videos below with features of each available option:
Bones' abilities are relatively physical in nature, benefiting more from effects such as critical strike. These abilities also benefit from a ton of Essences, as they have various effects that make your every attack more powerful.
Dark Skills Use shadow magic to defeat enemies. Attacks of this type tend to be based on damage over a period of time or multiple attacks over a short period of time, and various benefits and bonuses can be gained by damaging enemies in this way. They also tend to use various punishment and crowd control elements to contain their enemies as they suffer slow and painful deaths.
Necromancers can also use the power of blood magic to take the lives of enemies in Diablo IV. In addition to having a defensive advantage, these abilities offer many ways to turn defense into offense, fueling your game, rewarding higher max health and health maintenance.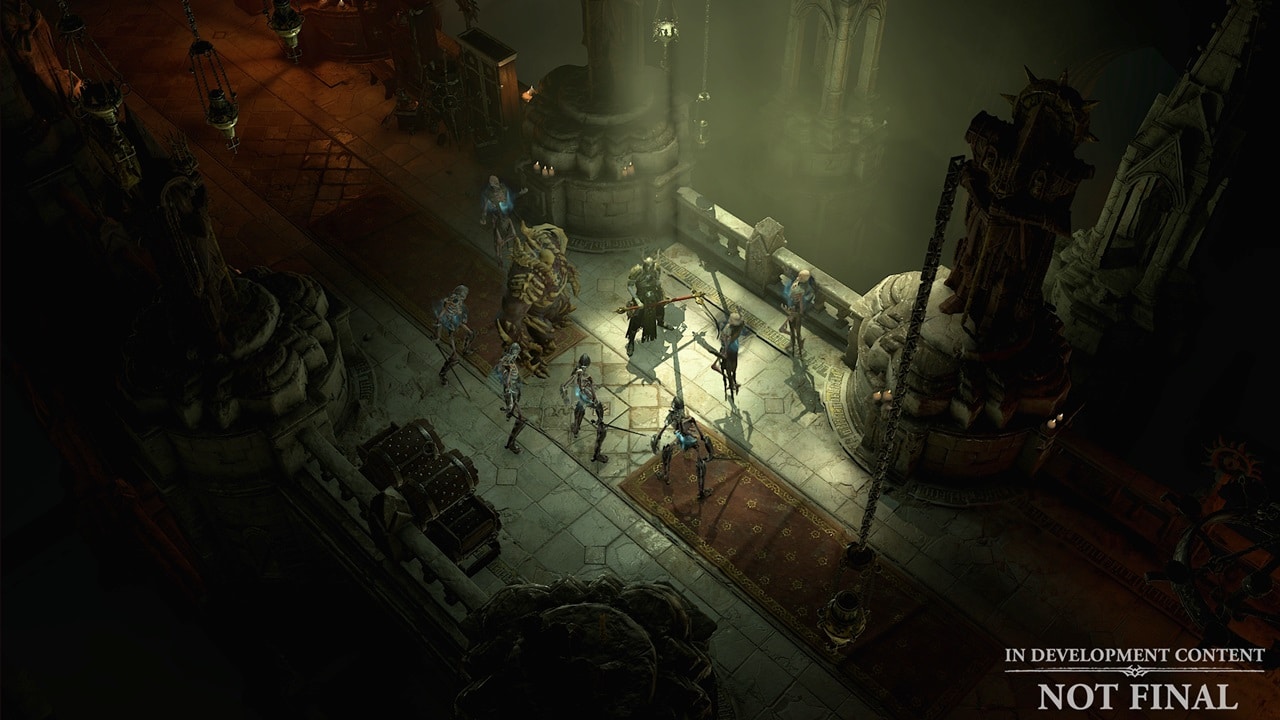 Necromancers can summon undead that will obey their commands, in addition to maximizing their army, which includes several types of skeletons in addition to the classic golem. One advantage of this style of play is that you can easily incorporate it into the benefits of bone, dark or blood skills, allowing you to customize the interaction with your army very well.
In the last option mentioned above, Blizzard will provide a book of the dead to optimize the army of skeletons in Diablo 4. There are three types of summons: Skeleton Warrior, Skeleton Mage, and Golem. All play their part in battle, and each can be customized the way the player wants.
Diablo IV will receive post-launch support for years to come
After the introduction of Diablo IV exhibit, franchise head Rod Ferguson confirmed on Twitter that the sequel will receive years of post-launch updates – including story expansions. understand more!