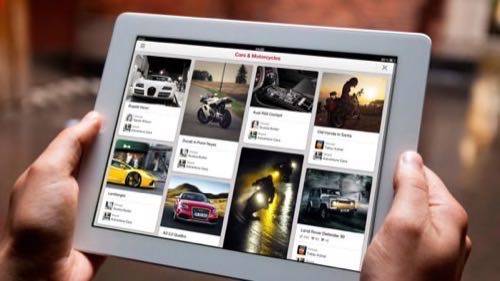 After nearly two straight years of anticipation, the wait is over. Pinterest rolled out what it described to me in an email as its "first set of APIs" on Thursday. 
An API, or application programming interface, is code that allows developers create apps that interface with a popular Web service (like Pinterest!) or other software. As promised, this first public API release is aimed at a very specific task: To show users the most popular pinned images on a variety of sites.
See also: What Your Pinterest API Will Look Like
Jason Costa, Pinterest's head of developer relations, announced on the Pinterest blog that the API will be first released to 20 partners including AllRecipes, Buzzfeed, Hearst, and NBC, before the documentation is released to all interested Pinterest developers. 
According to a spokesperson, the documentation will show developers how to integrate four types of analytics into their apps and sites:
Top Pins API. A method to showcase the most clicked pins and top repins. This is what Pinterest partners will be able to use beginning Thursday. 
Domain search. Developers will be able to surface trending results for keywords such as "Men's Boots," "Thanksgiving recipes" or "Fashion Week."
Most Recent. A widget to bring a stream of your latest pins to your site, so that visitors can view what you've been pinning lately.
Related Pins. A widget that will suggest other pins people may like based on the item or content they're viewing. 
While some pioneer companies have until now managed to work around the lack of an API via data scraping, they'll most likely soon replace more difficult methods with the API when it's ready.
See also: What APIs Are And Why They Matter
As I wrote earlier this week, the Pinterest API will aim to let developers accomplishing specific tasks rather than giving them a free-for-all sandbox. Even though only the analytics portion of the API is being released, here's hoping Pinterest's exacting standards have made it worth the wait.
If you're a developer who wants to access the API as soon as possible, sign up here.
Lead image by Madeleine Weiss for ReadWrite