Google appears to be successfully chipping away at Australia's pay-for-news plan and the "Draft news media bargaining code" in which it is codified .
The search 'n' ad giant confirmed on Wednesday that it had met with Australian policy-makers to discuss the draft code. The Register understands that Google considers the tone and substance of the meetings suggest its opposition to the plan has not fallen on deaf ears and may even have begun to sway opinion among those who will review feedback on the code and then refine Australian policy.
The draft code, put forward by the ACCC in July, would allow Australian news publishers to seek compensation for stories that are linked to on Google and Facebook, either on services such as Google Search and News, or when posted by users.
The draft code proposes that local news outlets would be able to seek a payment from the two Web Giants, who would be compelled to negotiate. Should the negotiations fail, the ACCC will appoint an arbitrator to strike a binding deal based on offers from each of the negotiating parties. The arbitrator's decision will be final.
In response to the draft code, Google has run an impossible-to-miss campaign across its Australian sites warning that its search Search and YouTube services would be in peril if the plan goes ahead. Facebook has threatened to pull news articles from its newsfeeds in Australia entirely if the code is implemented.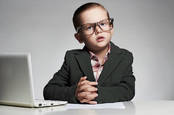 Facebook rejects Australia's pay-for-news plan, proposes its own idea: How about no more articles at all, sunshine?
In recent weeks Google has focused its campaign on the arbitration model, with ANZ managing director Mel Silva saying that the company is not entirely opposed to paying publishers but opposes the arbitration model. Google is now saying it wants "a fair code". Silva has also said the draft code is unworkable "… because it's normally used in vastly different circumstances and is one-sided as the arbitrator is not required to consider the value that Google provides to news media businesses, which in 2018 was estimated at more than $200m per year."
Silva reiterated that the company is also concerned about a requirement that would force Google to notify news outlets if it makes changes to its algorithm and the lack of safeguards around data sharing provisions. "These issues are serious," she summed up. "but with the right changes, we believe the law's proposal could be made fair and workable."
The ACCC has been somewhat responsive to Google's arguments. Earlier this month, chairman Rod Sims flagged that aspects of the draft code would be changed. But he refused to budge on the use of arbitrators. "The core of the code can't change. You need an arbitration mechanism. You need a non-discrimination clause. They are the bits of glue that hold the code together and make it workable," he said.
While The Register understands that Google has met with did not say who exactly it met, or the particulars of those meetings. ®