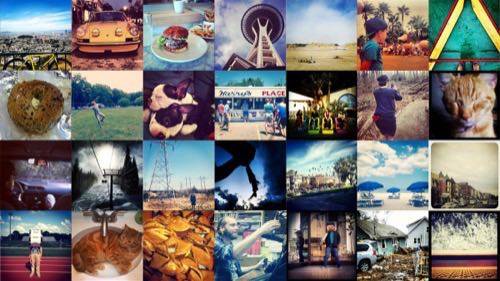 Instagram, the Facebook-owned platform for sharing and editing photos and videos, today announced you can send private messages to your friends. Previously, the only way to communicate with followers was through public comments and Likes on images.
With Instagram Direct, you can send private photos and videos to up to 15 people. To send a private photo, go to the camera screen in the Instagram application and select "Direct" instead of "Followers." You can then select the recipients, add a text caption, and send private messages. You can then chat with the recipients under the image, similar to commenting on public images now. Like Snapchat, you can see when the recipient has viewed the message because their icon will have a green checkmark, but unlike the ephemeral messaging service, you can go back and revisit all the moments you shared. An inbox icon at the top right in the Instagram app lets you view your direct messages. 
Similar to Twitter, you can only send and receive messages from people you follow, but if you don't follow someone and they want to send you a message it will go into "pending requests."
Instagram Direct will be available today for both iOS and Android. 
"Communication is really core, it's not about photography necessarily," said Instagram co-founder Kevin Systrom. "If we were about photography, we would be built into cameras. But we're built into phones and phones are communication devices."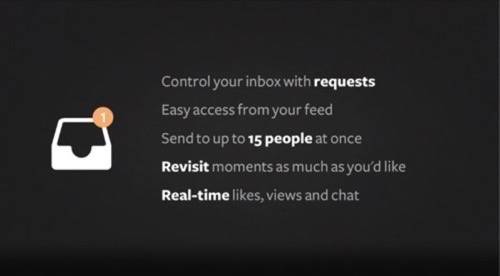 Instagram has been, by and large, a way for people to share visual moments in life. As any photo sharing it, pictures range from scenic views to over-edited selfies to lunchtime menus. For the most part, after sharing their own photos, people on the service passively absorb content by scrolling through Instagram's feeds passively ingesting an image or two. With the addition of private messages, two-way communication on the platform could increase, thus expanding Facebook's clutches on our text-based messages.
Targeting Teens
It's no secret that Facebook is losing favor with young audiences. In last quarter's earnings report, the company admitted that it has seen a decrease in daily average users, specifically younger teenagers. So it's a good thing the social network has Instagram to capture the hearts and minds of the young.
According to a Pew Research report released earlier this year, teens are flocking to services like Instagram and Twitter because they have an easier time expressing themselves on those public platforms; and until today, they could only do that on Instagram through photos.
Facebook is still competing with Snapchat for teens' private messages. Snapchat reportedly rebuffed Facebook's offer of a $3 billion acquisition, and since it's own Snapchat copycat Poke failed, it appears the company is trying again with Instagram messaging.
A Social Network Like Any Other
Before today, what made Instagram great was its uniqueness. It did one thing well: photos.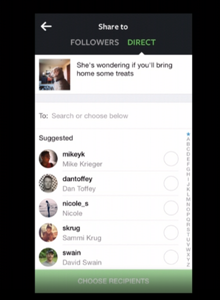 Adding private messages to the service gives Instagram the uniformity of every other social experience: the ability to share images and texts with friends both publicly and privately. It becomes part of the omnipresent social experience forever competing for our attention.
Mobile messaging is a red-hot trend. Twitter recently revamped its messaging experience putting an increased focus on DMs, and Facebook Messenger and Google Hangouts have also been updated in recent months. Though as social media giants continue to vie for our attention, their services begin to mirror one another as traits from each are implemented into competitors. 
As people experiment with different messaging services and abandon Facebook Messenger in favor of alternative private communications, they might turn to Instagram. Which gives Facebook the advantage in the battle for our texts, as Instagram chats just put conversation and attention right back on Facebook's network.