June 23, 2022 – 10:45 am
By Garett Sloane of AdAge
Nicola Mendelsohn, vice president of Meta's global trading group, is in Cannes on Cloud Island. Cloud Island is the name given to the virtual Cannes, created by Meta. The platform was built as the main marketing showcase in the metaverse for the Cannes International Creativity Festival, where avatars can play volleyball and experience the online version of the French Riviera.
For two consecutive years, Mendelsohn has been presenting the shift from Meta to Metaverse, helping to lead the company's presence in Cannes. Last year, the festival became completely virtual. As a result, the company has had to meet with brands on Horizon Worlds, the virtual reality (VR) game application available on Meta Quest glasses and which will soon be available on other platforms.
"We built a few different spaces so that people can have an immersive experience on the Croisette," Mendelsohn said of Meta Cloud Island.
Croisette is the avenue that runs along the coast of Cannes. Crowded with historic hotels and shops, the street is one of the city's family-friendly environments. Mendelsohn met with the media, brands and agencies to explain Meta's ambitions with the metaverse, which are still an enigma to many advertisers. Brands are always trying to find their place between marketing on social networks like Facebook and Instagram in the virtual world.
Cannes has been a place where most companies do their best to see the practical applications of metaverse. Meta, in particular, is trying to demonstrate how it could provide compelling digital worlds in VR for business, giving advertisers a way to return their investments in the metaverse. , said Mendelsohn.
At Cannes, Meta also discusses Augmented Reality (AR), a thinner digital pathway that people can access through smartphone cameras and new smart glasses, like the ones Meta designed with Ray-Ban last year. past. The AR is not only "doing a great job from a brand standpoint," Mendelsohn said, but also driving lower funnel targets such as final sales and other results that companies need to demonstrate. that their marketing is advancing.
in relation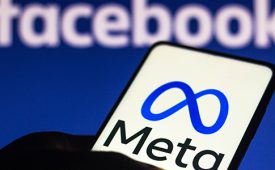 Meta launches the project into the metaverse with a focus on the black community
On Tuesday, the 21st, Meta announced new partnerships with major brands such as guitar maker Fender and automaker Mini. AR / GA helped design the Fender Stratoverse, released on Horizon Worlds. Fender's virtual world is a guitar-shaped island. For the company's CMO, Evan Jones, it was only the company's first foray into the metaverse. The island is dotted with hidden virtual guitar picks, creating a collaborative treasure hunt where participants make arrangements to make music.
R / GA has been one of the leading creative companies working to help brands unlock possibilities in the metaverse. The agency also works with Meta's Creative Shop. Meanwhile, big tech supports a list of VR creators that help brands design their digital displays. Fender, for example, has worked with Ashley Briley, Matt Torres and Sammy Nu on VRinReview, Meta said in its announcement. Meanwhile, Mini has developed MINIverse, a virtual kart game. Players can customize their Mini vehicles for the race.
Translation: Taís Farias