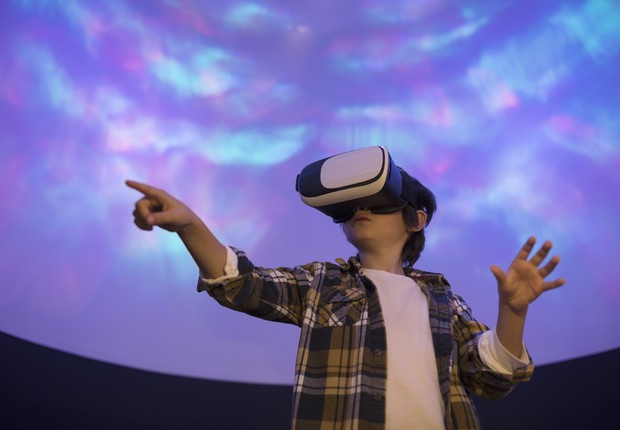 One of the things that caught my attention in it South to Southwest (SXSW) is that people seem to have a very strong desire disconnect give real life. This has appeared in many different ways, in different lessons and tracks. It was very clear to me that, even because of what has happened in recent years, with the pandemic and now with warPeople are trying to escape from a reality that can sometimes be quite daunting.
For example, when we talk metaversu, which was one of the most discussed topics of the event, is nothing more than a disconnect from the real world. Disconnect from your everyday life and enter a universe where you can be anything – another character, someone who succeeds, even a hero. So, the metaverse is the maximum representation of this desire to escape from reality.
On another track, we've had access to complex discussions about new mental health treatments, which involve psychedelic drugs and medical cannabis. Here, again, we have people who are also looking for a disconnect from the real world, for other reasons. They may also be looking for a deeper connection with themselves, or with specific groups. So maybe it's a disconnect looking for a connection.
There were also tracks on it Web 3.0, the decentralized internet. Here is a brief explanation. You see, Web 1.0 organized the world's information because it was so abundant. 2.0 organized the networks because the data was so abundant. Web 3.0 will organize the world's assets because networks are very fluid and very abundant. And this organization of assets will be the foundation for people to be able to migrate to the metaverse in the future.
When it comes to Web 3.0, blockchain, crypto assets, all of this is part of the same infrastructure that will serve people to relaunch, work and live in a different way in the future. And all these technologies and systems are linked, to a certain extent, to a certain reality. Cryptocurrencies allow you to make transactions without intermediaries, without a physical currency, without seeing the person you are trading with. Out of touch with reality.
is this good or bad There is no way to know. What we do know is that today we build something that we will only enjoy in the future, when everything is consolidated. Because we don't even know what these new protocols will do. I don't have this romantic view that decentralized networks will give users the control that was in the hands of the big techs, for example. I think the new structure will only have new challenges, which we don't even know about. Today, with a focused internet, we have great difficulty filtering or directing information. Imagine a decentralized network.
In the metaverse it is the same thing. We already have mastered the universe of the internet, we know how to navigate – to use a Web 2.0 expression. But what about the so-called "internet of the future"? What is the guarantee that we will have interoperability, that is, be able to easily jump from one universe to another, and be able to connect what I do in universe one with universe two? Or to fill the gap between my person A and my person B? We don't know, it's the truth.
Man can absorb new subjects on a linear scale, while the world changes on an exponential scale. Metaverse and Web 3.0 are exponential leaps, which we will only understand in a few years. Psychedelics also indicate unknown universes. And all this has to do with disconnection, because it happens on another plane, not here. Where this will take us, I don't know. This is a whole new world, and I don't know the answers. But after SXSW, I'm sure I'm full of new questions.
* Flavio Pripas is Digibee's Chief Strategy Officer
.