NASA said on Wednesday (15th) that it will begin its fourth attempt at full-scale rehearsal of the Space Launch System (SLS) rocket next Saturday (18th) and begin supply operations on Monday (20th). The test operation, which included the Orion spacecraft docked with SLS, was the last to pass before the launch date for the Artemis 1 mission was set.
The stack of rockets and spacecraft arrived at Launch Site 39B at Kennedy Space Center (KSC) in Florida on June 6 to begin test preparations. This activity includes all the operations involved in the actual launch, except the takeoff itself.
Next #artemis My Wet Rehearsal Attempt @NASA_SLS and @NASA_Orion Tanker operations will begin on Saturday, June 18, with tanker operations starting Monday, June 20.

This rehearsal is the last test needed before launch. Here's how you can follow: https://t.co/0qXuGKDVwa pic.twitter.com/emyhfmklRr

— NASA Kennedy Space Center (@NASAKennedy) June 13, 2022
The last attempt of the test was blocked by failure. In the most recent one, in April, the NASA team discovered a hydrogen leak during refueling, so the stack was brought back to KSC's Vehicle Assembly Building (VAB) facility, where the NASA team conducted an inspection of the SLS and the ground systems involved. necessary repairs. during launch operation. "We fixed a few things around the area where we saw the leak," said Jim Free, associate administrator for exploration systems development at NASA.
Time in the VAB also helps improve SLS load operations. According to Free, the teams updated and automated some of the procedures used to fill the cryogenic fuel tanks. Back at the KSC last week, the rocket and spacecraft underwent validation tests.
This work validates service and connectivity between the SLS mobile launch pad and NASA's command and control center systems. At the end of the week, the team performed thruster maintenance and completed the loading of pyrophoric fuel for flight thrust.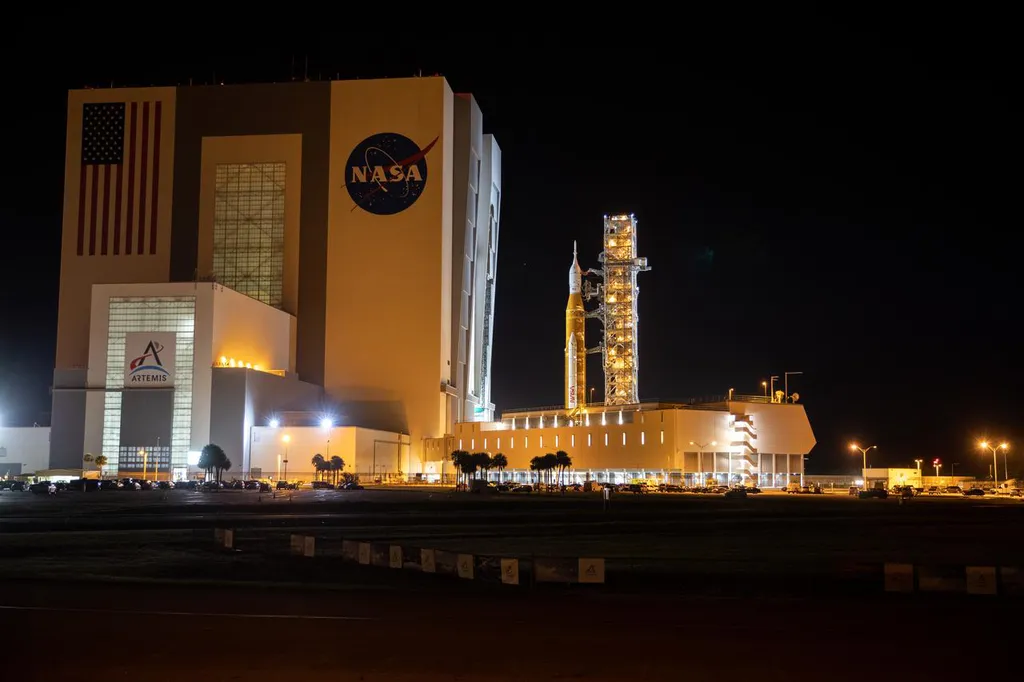 Adjustments to the dress rehearsal also include completing thruster and engine checks when the engine service platform is separated from the rocket. In addition, the team completed the preparation of the liquid hydrogen and liquid oxygen systems.
NASA expects the rehearsal, which will last less than 48 hours, to end next Monday (20th). If all goes well, the Artemis I mission could launch by the end of August, but there are plenty of other launch opportunities next year.
When launched by the SLS rocket, the Orion spacecraft will make an uncrewed trip around the moon and back to Earth. The mission will assess the safety of spacecraft and rockets for future crewed missions.
Source: NASA, via Space.com