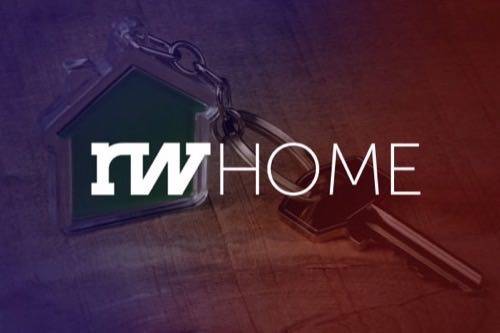 This is a post in the ReadWriteHome series, which explores the implications of living in connected homes.
It's inevitable; your connected home will collect data about you.
Your smart fridge will know whether you're a vegetarian, or if you regularly drink alcohol. Lighting and thermostat automation can determine your daily schedule, including when you're home or away. Your Xbox will know what shows you watch and even keep tabs on your fitness and health.
All this data makes companies—and possibly the government—salivate. 
Think about all you share online, and take that to another, more intimate level. What does Facebook do with all your data now? The social network uses it to send you personalized advertising, and its Graph Search lets strangers find out information you thought was private. Now imagine all your connected appliances doing the same.
Though it might be a freaky thought at first, what it really boils down to is whether or not manufacturers will be transparent enough to admit what data they are collecting, and how they are storing or using it. And as consumers, it's our job to demand transparency.
"We're still at a very early stage in consumer awareness of the privacy and security problem in the Internet age," said Lee Tien, senior staff attorney for the Electronic Frontier Foundation. "Consumers have a very poor understanding of where their data goes."
Internet privacy concerns have erupted this year, thanks to revelations like the National Security Agency and the FBI mining personal data from Internet giants and telecom companies turning over data to the government, unbeknownst to users. Just think, once our homes are connected to the Web, we open ourselves up to similar digital privacy nightmares.
So how can connected home device manufacturers make sure they don't make the same mistakes as their Internet predecessors? We're taking a look at five ways social networks have managed data and user privacy, and what the connected home can learn from these approaches.
1. Don't Confuse Users About Privacy Settings
When Facebook eliminated a key privacy feature last month, people weren't happy. Users finally lost the ability to prevent others from searching them by name. Facebook claimed it was a move to improve Graph Search, but many users, myself included, felt like it took away something that made them feel protected.
The feature elimination prompted increased scrutiny on users' privacy settings, and while Facebook is seemingly straightforward regarding why and how you can share your personal information, it can sometimes be confusing.
Take Graph Search. The natural-language search tool Facebook released in July lets users search for people by more than just a name, for instance, "Women Who Live in San Francisco and Like The Giants." As you can imagine, the search casts a wide net.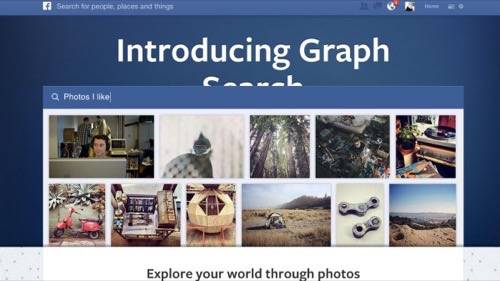 Unfortunately, if you're unfamiliar with the tool, the results you appear in can be surprising. 
When the ABC news affiliate in the Bay Area asked people to view their profiles as a stranger using Graph Search, they were shocked. Dena Shapiro, a teacher, was alarmed that some photos of her holding a glass of wine were visible to the public. She was concerned that her students or their parents would be able to view the photos, something she thought wouldn't be appropriate given her profession.
Don't get me wrong; Graph Search can also be a helpful tool. When traveling somewhere, it's nice to be able to search "Friends Who Live In Los Angeles." But with any tool, if you don't know how it works, it could do more harm than good.
That's something connected home manufacturers need to take into consideration. Home controls must be easy to understand and operate, and it should be obvious what, if anything, they are doing with our data.   
2. Be Clear About Targeted Advertising
Social media has been experimenting with targeted advertising based on personal data for years, and not without hiccups. Perhaps the most well-known social ad fail was Facebook's huge misjudgment about its users' desire for "sponsored stories," to appear in news feeds. 
In 2011, Facebook rolled out Sponsored Stories, or advertisements that featured users' pictures or Likes as a way to encourage friends to buy things. Between January 2011 and August 2012, the company generated $234 million in revenue with the Sponsored Stories product. 
People didn't appreciate their likeness being used in advertising. The social network ended up taking a $20 million hit that led to the restructuring of its privacy policies to better inform users of how and why information is used in ads. 
Now Facebook is much more transparent about how it determines which ads grace our timelines, and how they use personal data. 
When businesses start slipping advertising into products and services in the connected home, they will have to be clear exactly what information they are collecting, and why people might find it useful. Additionally, like Facebook, users will need the ability to opt-out of targeted advertising, or having their information used to push products.
Yes, I want my fridge to tell me there's a sale on milk at the grocery store when I run out, but I don't want it to come as a surprise.
Users understand advertising is inevitable; it's a part of being on the Internet. But being able to control what they are seeing, and how their data is used is crucial to the success of in-home advertising.
3. Be Wary Of Intrusive Ads
The visual web is quickly becoming the darling of social media. Sites like Pinterest and Instagram attract huge user numbers with their image-based content, and have recently slipped advertising into photo streams. 
What will make advertising successful on Pinterest and Instagram is that ads don't actually look like ads.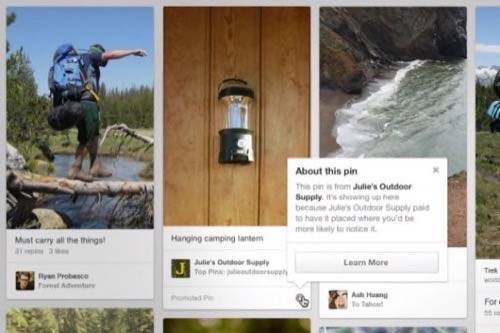 The crux of Pinterest's move to begin promoting posts was that pins will be "tasteful," "transparent," "relevant" and influenced by users' own feedback, Pinterest CEO Ben Silbermann said earlier this year.   
And Instagram voiced a similar stance when it unveiled ads last month.
"Our aim is to make any advertisements you see feel as natural to Instagram as the photos and videos many of you already enjoy from your favorite brands," the company said in a blog post.
If and when advertisements start appearing in my home, I want them to be not only useful, but also fit seamlessly into the personal environment I've already created.
4. Be Responsive To Threats
There is bound to be spam in the connected home, and not the Spam in your pantry. 
With any connected device or service, users run the risk of being sent unwanted links or viruses. We don't know what the connected home's version of the Nigerian email scam will be, but we do know that in our homes, our place of refuge, it's critical to be cognizant of our digital safety.
So it's important for providers to be responsive to potential threats.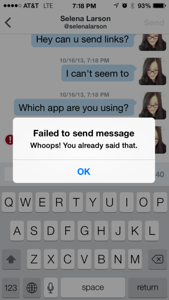 Twitter's response to an onslaught spam was to simply stop allowing users to privately send links. Although the majority of us were sending safe links, Twitter realized it had a problem with spam accounts sending unsafe links that compromised user accounts when the links were clicked. 
Instead of providing different solutions to potentially quell the problem, it just stopped it altogether.
Although blocking links is inconvenient, Twitter's direct responsiveness to a perceived threat was necessary to protect users.
And that's exactly the kind of cautious behavior we want in the connected home. Before my thermostat can turn on me, I want companies to be confident turning it off.
5.  Tell Me Where You Store My Data
Snapchat, the ephemeral messaging service that has garnered popularity for its "disappearing" messages, caught some flack earlier this year because its messages, well, don't disappear.
The allure of Snapchat is that you can send temporary messages to your friends, sharing a fleeting moment that eventually vanishes—except it was revealed in May that the app doesn't actually delete the files.
Of course this news justifiably frustrated users who were happily sending inappropriate pictures to their friends thinking they would simply self-destruct. 
Snapchat quickly responded to those accusations, and has since had to continually remind users that the company can retrieve unopened snaps, going so far as to admit that like any communications provider, Snapchat has received law enforcement requests for snaps.
Although the company has since come forward about the confusion, it should have been very clear at the service's conception that the ephemerality is in impression only. 
There aren't any Snapchat-like services in the connected home—yet. And because we've experienced this already on our mobile devices, users could be more skeptical about apps or services claiming to make data disappear.  
So let this be a lesson for the connected home of the future: be transparent with users, and don't claim to be something you're not.
The Connected Home Invasion
Not all connected home invasions will come in the form of a hack. While it's terrifying to think someone could take control of our living rooms remotely—and it's a reality both in theory and in practice—what businesses or the government can glean simply by lurking and parsing through our data can have consequences we might not yet realize. 
To combat intrusive and inexplicable data collection, users and companies need to take what we've already learned about social media privacy and apply it to the home of the future.
Lead image by Gregory Han on Flickr