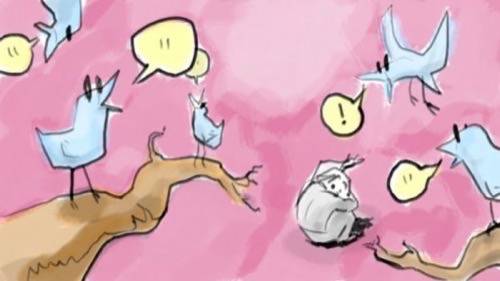 Twitter announced a new feature, Custom Timelines, on Wednesday. It's a new way for Twitter to present tweets. For active users who like to share news with people, they can select the most relevant posts on a specific topic and share them with followers. For people who use Twitter to consume media, finding such customized timelines promises to make it easier to follow big news events or unfolding conversations.
A Change In The Company Line
Historically, Twitter has always presented tweets in reverse chronological order. That structure was straightforward—but it also made it very hard to follow news events as they unfolded. By presenting tweets in an order selected by users, Twitter's breaking with its own history, but it could expand its audience by making the presentation of tweets more human-friendly.
Public custom timelines have their own page on Twitter so other users can follow along, and the timeline can be embedded in websites, just like tweets.
The idea is to let users surface the best tweets from a deluge of conversation happening on Twitter, specifically during events like breaking news. 
Conversations In Real Time
The new feature is clearly a direct challenge to Storify, a drag-and-drop storytelling service that allows users to curate and save tweets, posts, photos and videos onto a single webpage and turn them into "stories." Frequently used by journalists, brands and marketers, Storify was one of the most popular platforms to follow and share news, events and conversation, but it struggled to build a business around the idea, and was recently acquired by Livefyre, a maker of Web commenting tools.
The company showed off the new feature with a few examples. One came from TV personality Carson Daly, host of NBC's The Voice, showing how users might tune in to the conversation around the popular reality show. Politico's Energy Tweet Hub shows how Custom Timelines might highlight topical news conversations.
Carson's Voice Timeline
Custom Timelines can only be created by using TweetDeck, a desktop client loved by power users. (Twitter acquired TweetDeck in 2011.) Twitter will be rolling out the feature to all TweetDeck users over the next several days. Users will also be able to create Custom Timelines using a new application programming interface Twitter rolled out in a beta test today.
The new Twitter API will eventually allow users to program timelines or build tools to help people create their own. However, the API is available only to a small group of partners, so it's unclear when we'll see this feature in other applications. 
Illustration by Pete Simon